Magdalena A. Way
Attorney and Counselor at Law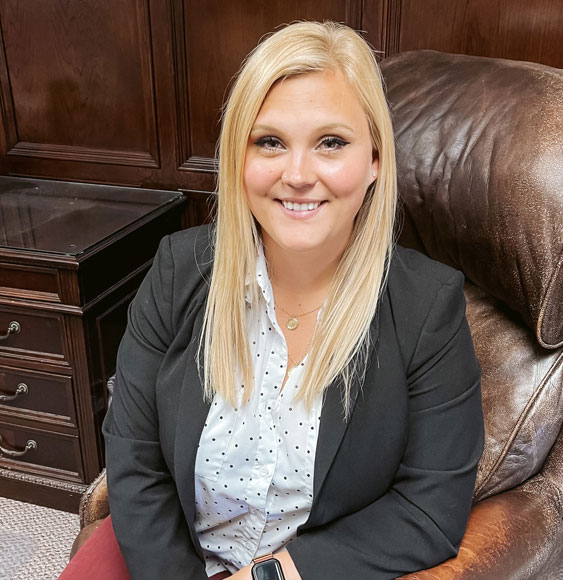 Personal:
Magdalena Way was born and raised in Szczecin, Poland, and moved to Oklahoma in 2005. After graduating high school in Mustang, Oklahoma, she obtained her bachelor's degree in International Business and Marketing from the University of Oklahoma. While at the University, she was involved in the Student Government Association and Oklahoma Intercollegiate Legislature.  
Education:
She attended the University of Oklahoma School of Law and graduated in 2020. After being admitted to the Oklahoma Bar, Magda began practicing at Denton Law Firm. Magda is admitted to practice in the State of Oklahoma, allowing her to practice in all Oklahoma state, administrative and municipal courts.
Memberships:
Magda is a member of the Oklahoma Bar Association, Oklahoma Association for Justice (OAJ) and Robert J. Turner Inn of Court. She is currently serving as the Treasurer/Secretary of the Canadian County Bar Association.
THIS SITE IS AN ADVERTISEMENT. This site contains only information and not legal advice. It is very important that you obtain the advice of an attorney before you act on any information contained on this web site. Nothing on this site suggests that you need or do not need legal services. No attorney-client relationship is created by the information on this web site. Further, contacting us via telephone, email, or other means of communication does not establish an attorney-client relationship with the Denton Law Firm. To discuss representation, we must personally speak with you and enter into a signed, written agreement for representation. By utilizing this site, you agree to the foregoing. The Denton Law Firm cannot guarantee the outcome of any particular case. Results are largely dependent on the established facts of a case. Past performance is not a guarantee of future results.