Service To Others Is Our Passion
We promote selfless giving and community safety. We believe kindness, compassion, and humanity still exist and should be fostered, nurtured, and promoted, despite the sensationalism we see on the news everyday. God Bless the United State of America, the State of Oklahoma, and each and every person on this rock called Earth.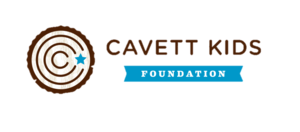 Cavett Kids Foundation
What started with one camp and a dream has now become six camps serving about 360 children with various life-threatening and chronic illnesses each year at the camps and over 12,000 children with ongoing programs.
The diagnoses may differ – leukemia, heart disease, cystic fibrosis, crohn's disease to name just a few – and the treatments and outcomes may vary, but a common experience links all campers, creating a unique environment where children hear stories that sound remarkably like their own. For many, camp is the only place where these children feel truly understood, where they never feel left out.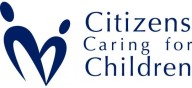 Citizens Caring for Children
For more than 30 years, Citizens Caring for Children has provided for children living in foster care by meeting their material, emotional, and intellectual needs.After bringing many abused and neglected children into their hearts and home, an Edmond foster family knew first-hand the unaddressed need of clothing and resources children in foster care face after leaving all of their personal belongings behind.
They knew more could be done to meet the basic needs of these children and founded Citizens Caring for Children in 1984.Today, Citizens Caring for Children is still committed to the agency's original vision of providing hope, changing lives and creating healthy futures for children in foster care. Citizens Caring for Children meets the needs of more than 4,000 Oklahoma children in foster care each year through services and programs like the Resource Center, Back-to-School, Joy 4 Kids, Mentoring and "It's in the Bag."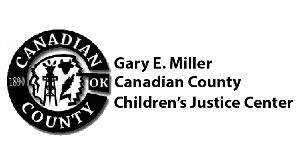 Gary E. Miller Canadian County Children's Justice Center
Gary E. Miller Children's Justice Center exists to serve the The children and families of Canadian County, Oklahoma with respect, dignity, fairness, and compassion . With services to Canadian County as our foundation, we are driven by the motivation to enhance the quality of life for children and their families.
In order to fulfill our mission the Gary E. Miller Children's Justice Center provides a variety of services including assessment, prevention, education, probation, treatment, independent living services, home based services, and detention.

Regional Food Bank
The Regional Food Bank of Oklahoma, a member of the Feeding America network of Food Banks, is the largest private domestic hunger-relief charity in the state – providing enough food to feed more than 116,000 hungry Oklahomans every week, 37 percent of which are children. One in four children and one in six adults struggle with hunger, never certain where their next meal will come from or if there will even be a next meal.
In fiscal year 2015, the Regional Food Bank distributed 49.9 million pounds of food through a network of 1,250 chariatable feeding programs and schools throughout 53 central and western Oklahoma counties.
Our administrative and fundraising costs consistently remain below 4 percent, which means 96 cents out of every dollar donated goes to feed the hungry in our state.

Trinity Legal Clinic
Answering God's call to seek justice and mercy by providing legal services to the poor and needy.
Trinity Legal Clinic of Oklahoma, Inc. is an Oklahoma not-for-profit corporation organized by attorneys in the Oklahoma City metropolitan area to help answer the call for improving access to justice and addressing the overwhelming need for legal assistance to the poor. Through partnerships with existing community-based organizations, Trinity provides access to legal services for the clients of those organizations who cannot otherwise afford hiring their own attorney.
Because of our Christian perspective, Trinity's attorneys are not only able to use their legal expertise to help others but are also able to encourage and support clients through a ministry of prayer.
We currently provide legal services to the clients of Oklahoma City through our partner mission agencies: the City Rescue Mission, Cross & Crown Mission, Crossings Community Center, and Living Faith Ministry.
The first, City Rescue Mission, assists the homeless population by serving more than 1,200 meals per day and by providing a place to sleep for more than 500 men, women and children each night. This mission also offers emergency relief services and resident recovery programs to meet the needs of men, women and children who are homeless.
Cross & Crown Mission provides groceries and clothing to the working poor in the area surrounding the mission as well as weekly medical and vision services. Clients are impacted by the sense of family and find restored dignity and hope as the volunteer staff reaches out to them with the love of Christ.
Crossings Community Center is a ministry of Crossings Community Church in Oklahoma City, OK. The center provides health care, rehabilitation related services, education, and mentoring.
Living Faith Ministry is a Christ-centered men's residential prison aftercare program. Upon release from prison, men arrive at Living Faith Ministry to find a safe, encouraging, structured environment where they have the opportunity to develop a mature walk with Christ and to be prepared to go into the world and live out Matthew 22:37-39.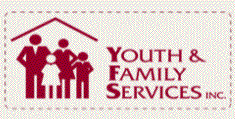 Youth & Family Services
Youth & Family Services is a 501(c)3 private, non-profit, community based charitable organization; formed in 1974 to meet a critical community need for emergency shelter for abused and neglected children.
The agency's mission is "To provide, promote, assist and facilitate a community-based, structured process of counseling, socialization, recreation, educational assistance, and in emergency youth shelter for youth and their families who have been identified as in need of assistance in adjusting to current life situations."
At Youth & Family Services our motto is "Caring today for better tomorrows". We strive to assist every child and youth we serve with the overall goal of creating a better future.
Do you know of an organization that we should be apart of?
Fill out the form and tell us more.
DENTON LAW FIRM
925 West State Highway 152
Mustang, OK 73064

PHONE
405.376.2212

FAX
405.376.2262

OFFICE HOURS
Monday – Friday
8am – 5pm
THIS SITE IS AN ADVERTISEMENT. This site contains only information and not legal advice. It is very important that you obtain the advice of an attorney before you act on any information contained on this web site. Nothing on this site suggests that you need or do not need legal services. No attorney-client relationship is created by the information on this web site. Further, contacting us via telephone, email, or other means of communication does not establish an attorney-client relationship with the Denton Law Firm. To discuss representation, we must personally speak with you and enter into a signed, written agreement for representation. By utilizing this site, you agree to the foregoing. The Denton Law Firm cannot guarantee the outcome of any particular case. Results are largely dependent on the established facts of a case. Past performance is not a guarantee of future results.